Boost Product Adoption and Turn Your Customers Into Champions
If you're reading this, chances are you know customer training is essential. Still, you're unsure where to go or how to start a customer ed program. Effective training empowers users to get the most from your product or service, excel in their role, and boost customer loyalty. Not only does this help you reach your long-term business goals, but also turns your existing customers into brand advocates.

We know it's tough to start a new program and get buy-in from stakeholders. That's why we created this checklist to help you recognize the signs and communicate the value of a customer ed program for your organization.
Complete the form to get WorkRamp's checklist: Assess Your Needs for a Customer Education Program
When is the right time to start investing in a customer education program?
With competing business priorities, timing is everything. This free checklist will help you recognize the tell-tale signs that a customer education program is the right fit right now.
Rate your organization's needs based on the following categories:
Scale customer onboarding and training
Improve product adoption and engagement
Strengthen customer relationships
Effective customer training can help you increase Time to Value and ROI, create upsell opportunities, and create champions for your products and services.
Ready to get started? Complete the form to get your free checklist: Assess Your Needs for a Customer Education Program.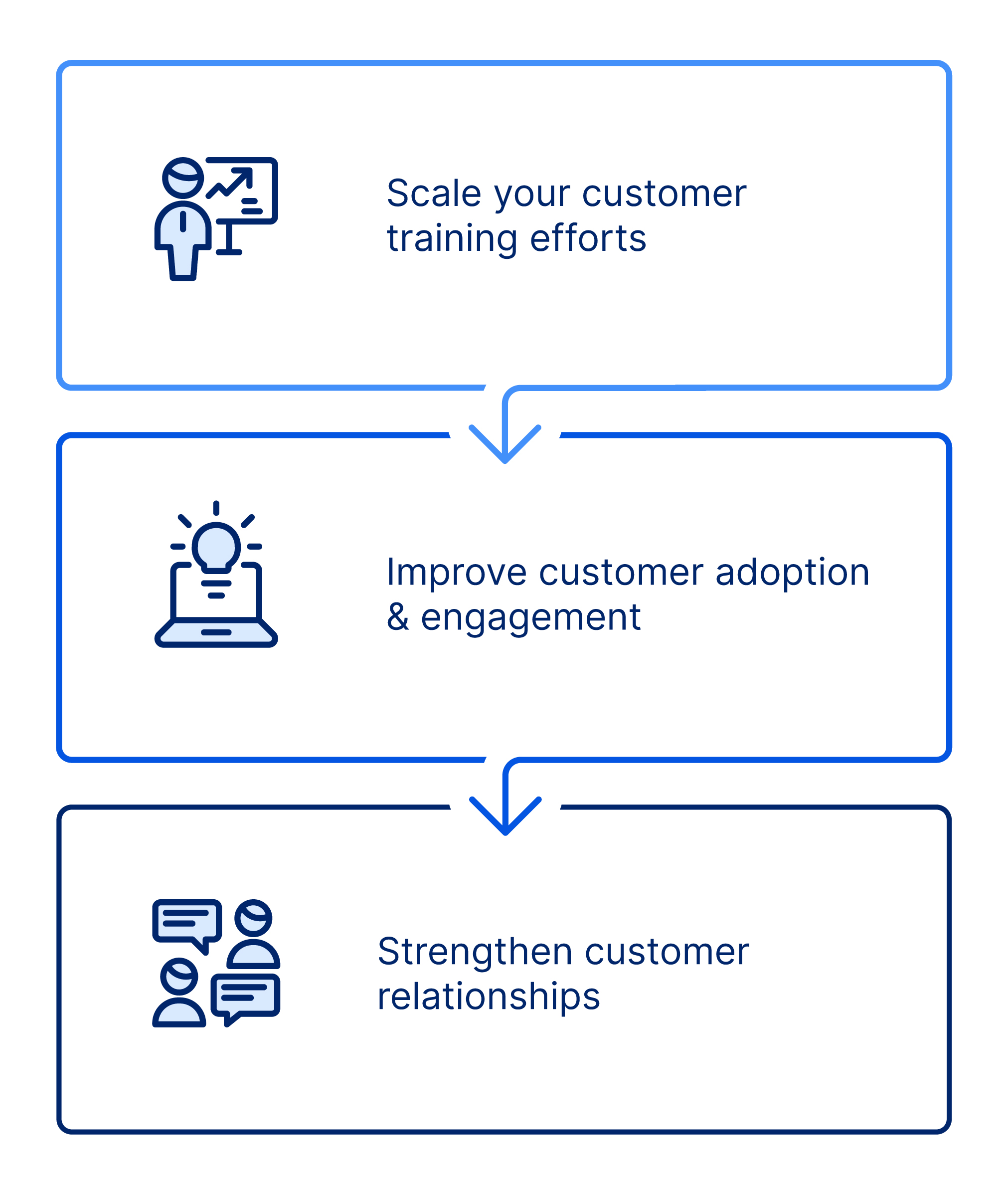 Trusted by the World's Top Organizations











Why Choose WorkRamp as your LMS?