How to Use Stay Interviews to Prevent Employee Turnover
Employee turnover can be devastating for your org. Besides needing to replace top performers, it can cost one-half to 2x an employee's annual salary to replace them. If you're struggling with churn, employee stay interviews may be precisely what you need to boost employee engagement and increase retention.

An employee stay interview is the opposite of an exit interview. Instead of asking why an individual is leaving, you can gain valuable insights into job satisfaction, employee engagement, career development and planning, and more. Stay interviews help you understand what team members really want and what you can do to retain them.
Conduct employee stay interviews the right way
When done correctly, employee stay interviews are an invaluable resource for fostering ongoing communication and feedback and boosting engagement and retention. But to be effective, it's vital to know how to use stay interviews and which questions to ask.
Learn everything you need to get started, including:
What to ask during a stay interview
How often and when to schedule stay interviews for maximum effectiveness
How to follow up after a stay interview wraps
Pro tips for managers and team leads
A stay interview is essential to identify red flags and take the appropriate steps to help team members feel heard and valued.
Ready to add stay interviews to your employee engagement toolbox? Complete the form to download your free copy: Use This Stay Interview Guide to Stop Employee Turnover in its Tracks.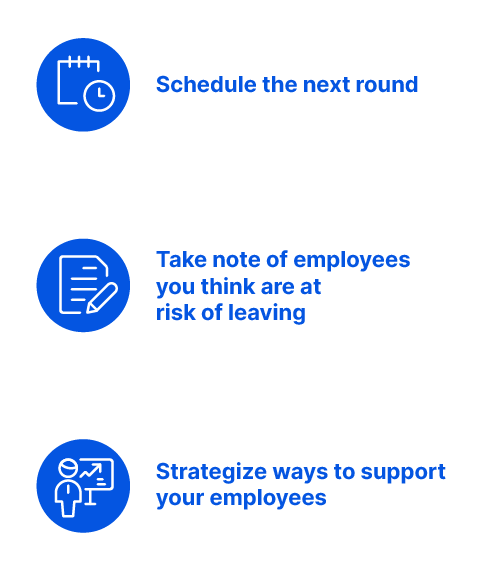 Trusted by the World's Top Organizations











Why Choose WorkRamp as your LMS?