Free Guide: Creating Employee Training Plans That Work
Creating effective employee training plans helps you maintain an engaged, skilled workforce to stay ahead of the competition.

Take the guesswork out, and don't waste time starting from scratch. Use time-tested tactics and structures from successful organizations to create templates that work for any type of employee training. Complete the form to download your free Employee Training Plan Template.
Creating effective employee training is costly and time-consuming. In 2022, midsize companies spent the largest amount of time on training per employee, at 71 hours. And organizations spend an average of $1,252 per employee on training and development, according to the Association for Talent Development.
Employee training is critical for team members to excel in their roles, advance in your organization, and feel fulfilled at work. Save time and money and create effective, scalable training with this free template.
Using an employee training plan template helps you:
Save time. Don't create a training plan from scratch. A template provides a straightforward program development format, ensuring all necessary information is included.
Define training objectives. A template ensures all training objectives are outlined, and the right materials and resources are allocated.
Improve program quality. A template guides you on what to include in each section, ensuring you create a complete plan specifically for your needs.
Determine KPIs and success metrics. Outline how you will measure training success to prove the ROI of your programs.
Get buy-in and resources. A template helps you create a detailed breakdown of costs, timing, and training materials. Share this with key stakeholders to secure the necessary budget and resources.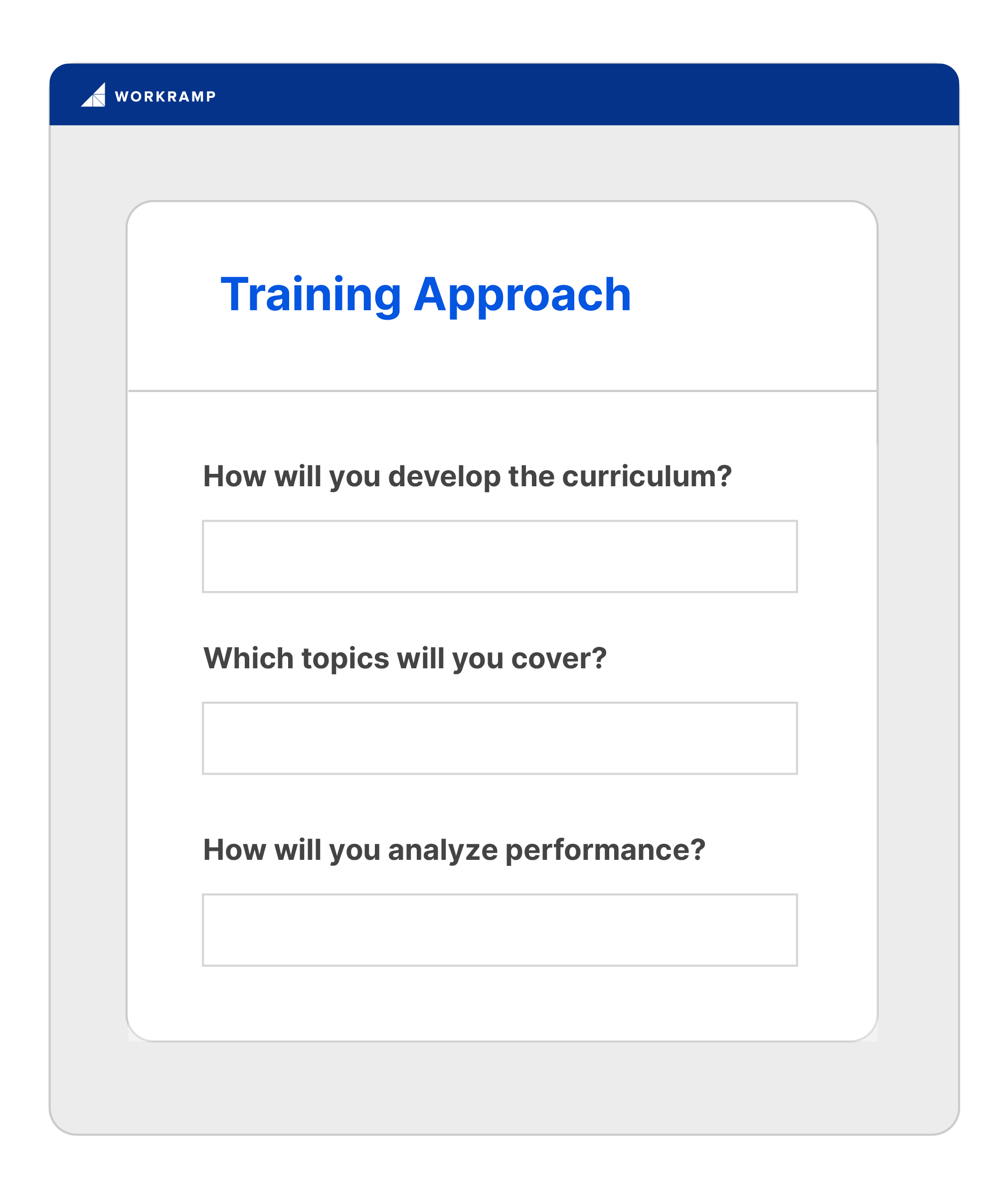 Trusted by the World's Top Organizations











Why Choose WorkRamp as your LMS?