How to Fuel Your HR Programs Through Effective L&D
The new world of work is here, and it comes with some new challenges and opportunities. Human resource teams are grappling with high turnover, emerging roles, and skilled talent scarcity--perhaps while adjusting to remote work. But if you lose your employees, can't get new hires up to speed quickly, or have skill gaps on your team, you risk falling short of meeting your business goals.

Learning and development (L&D) can help. Think of learning as a growth engine that will help you overcome these challenges and set your team up for future success. Download WorkRamp's latest ebook, "Learning is a Growth Engine: How to Fuel Your HR Programs Through Effective L&D" to gain strategies you can implement today.
Learn how L&D can offset HR challenges and boost program performance
The future of your company depends on development. Creating a learning environment not only helps your team members grow, but it also helps your business remain innovative and relevant in an ever-changing world.
In this eBook, you'll learn the following and much more:
How to steer a more engaging, effective employee onboarding program
Steps to measuring the impact of learning and development on employee onboarding
Ways to accelerate upskilliing and reskilling and how to measure impact
How to drive higher employee retention
Ways to make learning a growth engine that will propel your organization into the future
Ready to get started? Complete the form to get your copy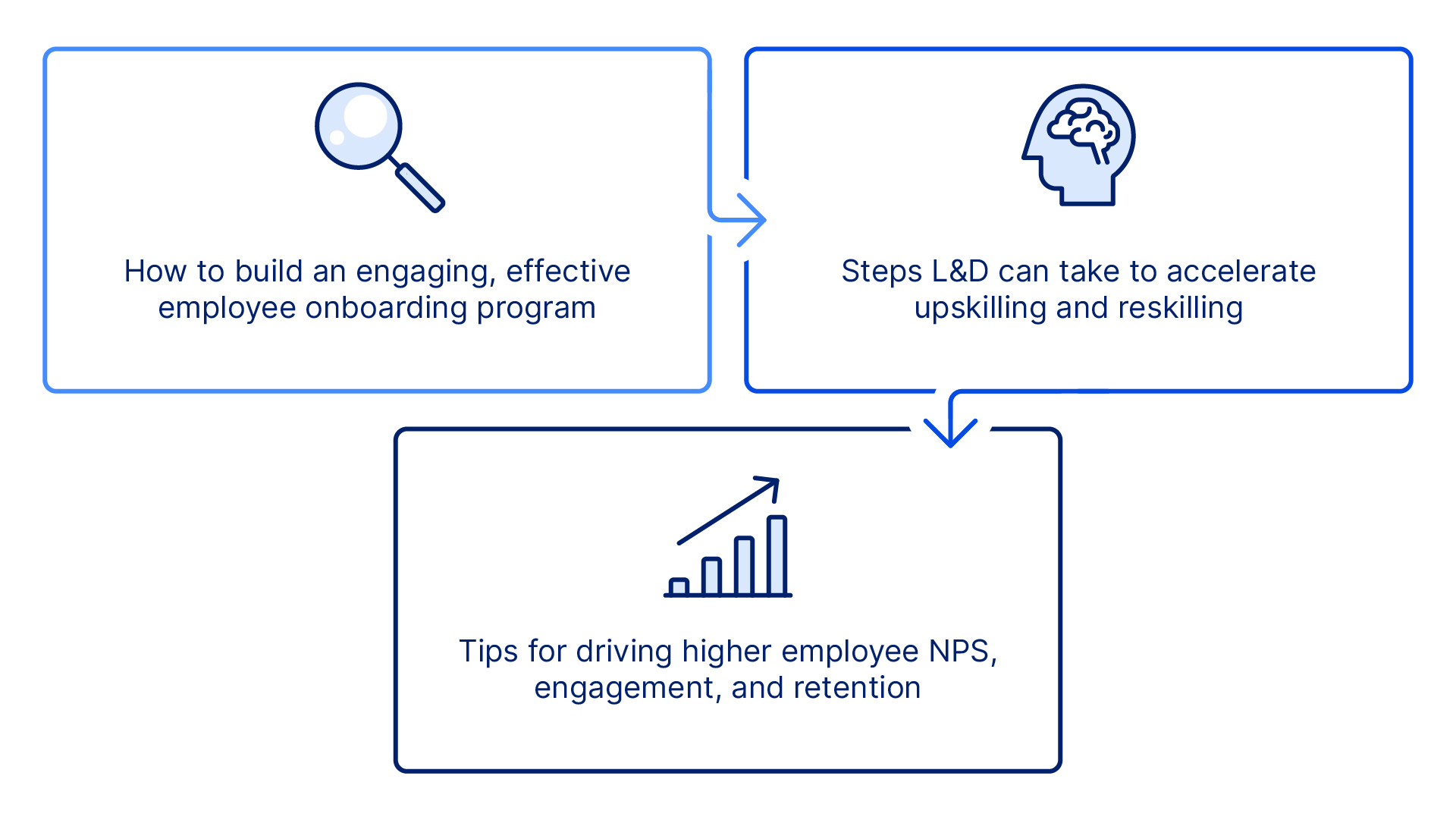 Why Choose WorkRamp as your LMS?