Empower Your Learners and Boost Revenue
With WorkRamp, you can train faster and better to produce unmatched results. WorkRamp is the All-in-One Learning Platform that customers, partners, and employees love. We help companies provide amazing learning experiences, whether they're building programs for new hires or their customers.

Schedule a demo to speak to an expert today.
Put learners on the path to success
WorkRamp is a modern learning management system – the best-in-class solution for every learner. Accelerate time-to-productivity. Harness just-in-time learning. Test knowledge, and deliver real business outcomes.
With WorkRamp, companies have:
Seen a 2x increase in revenue
60% increase in ACV
Increased NPS by 13+ points
60% decrease in ramp time
Schedule some time to explore what WorkRamp can do for you, your company and your learners.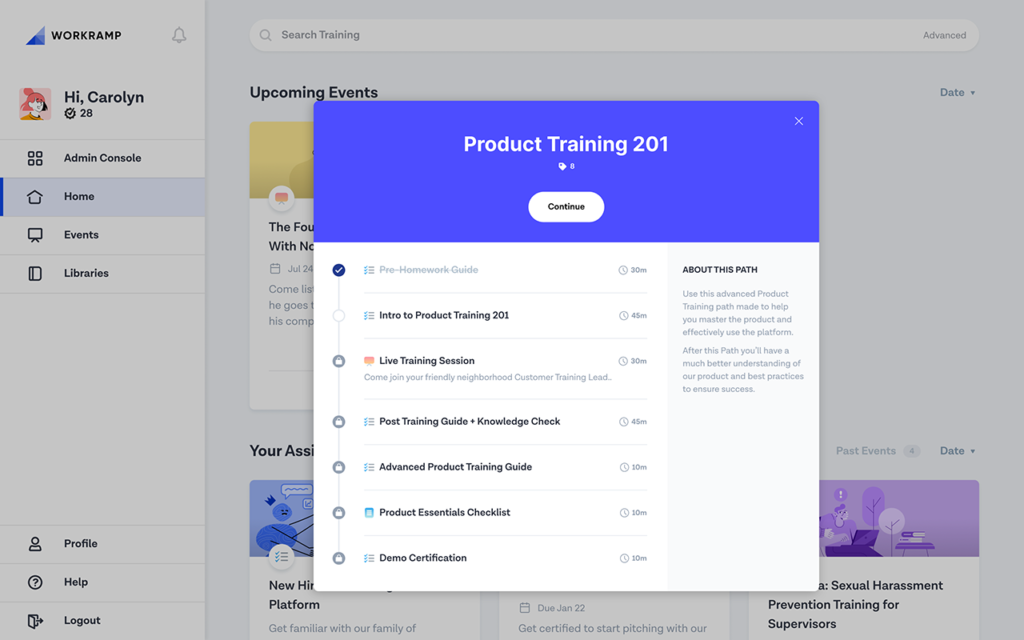 Trusted by the World's Top Organizations











Why Choose WorkRamp as your LMS?